Responses
Month
~2016~
Jan
19
Feb
Mar
Apr
May
Jun
Jul
Aug
Sep
Oct
Nov
Dec
Total
19
Past Responses
2016
463
2015
415
2014
442
2013
481
2012
466
2011
447
2010
630
2009
472
2008
523
Web Counters
Website Visitors
Since
July 16, 2008

Visitors Today
Jan 20, 2017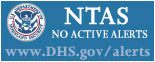 Volunteers Needed!!!
Stop by any Tuesday at 9am or 7pm to see what it means to be a Volunteer Firefighter!
Holiday Bazaar and Tree lighting

Chief Justin Lee, November 30

The Hope Valley-Wyoming Fire District's Auxiliary will be hosting their Annual Holiday Bazaar this Saturday December 3, from 9am to 3pm. It will be held at the main station located at 996 Main Street in Hope Valley.

The 2nd Annual Tree lighting will be this Sunday December 4th at 5pm in Depot Square Park! Come enjoy the tree lighting, caroling, refreshments and a special visitor from the north ... (Full Story & Photos)

Turkey Fryer Safety Tips

Chief Justin Lee, November 21

It's hard to beat the speed of deep-frying a turkey—or the irresistible flavor and juiciness that result. But turkey fryers have the potential to cause fire and serious injury, which is why organizations like Underwriters Laboratories and the National Fire Protection Association advise against using them.

If you plan to deep-fry your holiday bird, be sure you know how to safely use the fryer, and ... (Full Story & Photos)

Live Fire Training

Lieutenant David Ahrens, November 14

Hope Valley fire department participated in live burn training at the Union Fire District of South Kingstown's Burn Building on Sunday. Training was fantastic and everybody learned a lot. A huge thanks goes out to all the members of the UFD that were in attendance making it such a great experience for all.... (Full Story & Photos)

Department Responds to Plane Crash

Chief Justin Lee, November 09

Firefighters responded to a small plane crash on Kenny Hill Rd in the area known as "the flats". The aircraft was a small 4 seat Cessna with only the pilot on board; he self-extricated from the crash and was uninjured. The plane was on it way to Richmond Airport from Windham Airport in Connecticut. The FAA and RI Airport Corporation will be investigating today.... (Full Story & Photos)

HVWFD: Always Learning, Always Training!

Lieutenant David Ahrens, November 07

Members of the Hope Valley-Wyoming HazMat Team spent 16 hours in an In-depth training weekend for Propane Safety. RIDEM, State Fire Marshal's Office, North Kingstown Fire and Exeter Fire also participated in the training taught by HazmatIQ/PropaneIQ.
Classes were incredibly informative and will serve well to prepare the team for any potential Propane Emergency.... (Full Story & Photos)

---
What if nobody answered the call ?

Your feedback is important to us! Feel free to sign the guestbook.
This institution is an Equal Opportunity Employer
TDD# 1-800-745-5555