2014 Responses
Total Calls
Mutual Aid
Jan
64
7
Feb
31
5
Mar
43
5
Apr
38
7
May
15
0
Jun
0
0
Jul
0
0
Aug
0
0
Sep
0
0
Oct
0
0
Nov
0
0
Dec
0
0
Total
191
24
Past Responses
2013
481
2012
466
2011
447
2010
630
2009
472
2008
523
Web Counters
Website Visitors
Since
July 16, 2008

Visitors Today
Jul 25, 2014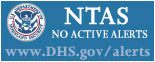 Always accepting new applications.
Visit us on Facebook !
---
HVWFD Upcoming Events
HVWFD Responds to a Single Car MVA

Lieutenant Phil Tretton, June 24

At 1:10 AM Tuesday morning the Hope Valley-Wyoming Fire District was dispatched to Switch Rd. in the area of the high school for a reported MVA with entrapment. The exact location of the MVA was not known, till the police were able to track the callers phone using GPS. The car traveled several hundred yard though a turf field and approximately 150 feet into the woods. Firefighters had to carry extrication ... (Full Story & Photos)

Engine 912 Responds into Richmond-Carolina

Member Phil Tretton, June 12

At 9:20 Thursday night an engine was dispatched out of Hope Valley to respond mutual aid into Richmond-Carolina's district for a car fire on Smallpox Trl. Police arrived on scene first and reported the car was fully engulfed. Hope Valley's engine was the first fire apparatus to arrive on scene and was able to extinguish the fire quickly. ... (Full Story & Photos)

Ladder and Tanker Respond into Charlestown

Member Phil Tretton, April 18

At approximately 9:30 friday night The Hope Valley-Wyoming Fire District was dispatched into the town of Charlestown for a working structure fire. First arriving companies were met with a fully involved mobile home and began to make an aggressive interior attack. Thankfully the family was able to get out safely, the fire is still under investigation. ... (Full Story & Photos)

HVWFD's Newest Lieutenants

Member Emma Thompson, April 05

This past winter, three lieutenants stepped down which opened up those positions to Hope Valley-Wyoming firefighters. All that applied for the officers positions proved to be excellent candidates and made it a tough choice for the Board of Engineers. Keith Williams, Michael Deniger and Philip Tretton were chosen to be HVWFD's newest lieutenants. All of us at the Hope Valley-Wyoming Fire District would ... (Full Story & Photos)



Philip Tretton


Congrats to All Award Recipients at This Year's Awards Banquet!

Member Emma Thompson, March 30

A huge congratulations goes out to all award recipients at this year's annual awards banquet. This year's recipients have gone above and beyond expectations. Thank you to all of those who attended. See you next year!

Firefighter of the Year: Michael Deniger

Haz-Mat Award: Thomas Rousseau

Russeau Rookie of the Year: Michael Fox

Napper Dedicated Service Awards: Keith Williams

Special Service Award: Hope ... (Full Story & Photos)

---
What if nobody answered the call ?

Your feedback is important to us! Feel free to sign the guestbook.
This institution is an Equal Opportunity Employer
TDD# 1-800-745-5555