Responses
~2016~
Jan
32
Feb
62
Mar
42
Apr
35
May
35
Jun
24
Jul
52
Aug
36
Sep
32
Oct
Nov
Dec
Total
350
Past Responses
2015
415
2014
442
2013
481
2012
466
2011
447
2010
630
2009
472
2008
523
Web Counters
Website Visitors
Since
July 16, 2008

Visitors Today
Sep 26, 2016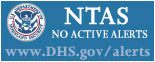 Volunteers Needed!!!
Stop by any Tuesday at 9am or 7pm to see what it means to be a Volunteer Firefighter!
Welcome Home!

Lieutenant David Ahrens, September 11

Everyone at HVWFD would like to welcome Firefighter Graham Devine back home from his deployment in Kuwait. Glad to have you home Graham, thank you for your service. ... (Full Story & Photos)

Ask a Firefighter: Rules on when to fight a fire yourself

Chief Justin Lee, August 15

This article was written by Captain Jane Perkins of the Watch Hill Fire Department and is part of her monthly fire safety column in the Westerly Sun.

Your local firefighters care about your safety and want to make sure that you have options when a fire occurs in your home. Fire extinguishers are relatively inexpensive and may mean the difference between a small fire and the complete destruction ... (Full Story & Photos)

Hope Valley Responds to Propane Leak

Lieutenant David Ahrens, July 27

Members of the Hope Valley-Wyoming Fire Department responded to a large propane leak Wednesday afternoon, July 27th.
Crews worked hard and prevented any escalation or damage to surrounding structures. Thank you to Carolina Fire and Ashaway Fire for providing mutual aid.... (Full Story & Photos)

Congratulations Burdick Family!

Lieutenant David Ahrens, June 23

Everyone at the HVWFD would like to congratulate Firefighter Phil Burdick and his Wife Nicole on the birth of their beautiful baby boy Owen. 9lbs 9oz 21" long.
Congratulations!!... (Full Story & Photos)

---
What if nobody answered the call ?

Your feedback is important to us! Feel free to sign the guestbook.
This institution is an Equal Opportunity Employer
TDD# 1-800-745-5555