2014 Responses
Runs
M/A
Jan
64
7
Feb
31
5
Mar
19
5
Apr
0
0
May
0
0
Jun
0
0
Jul
0
0
Aug
0
0
Sep
0
0
Oct
0
0
Nov
0
0
Dec
0
0
Total
114
17
Past Responses
2013
481
2012
466
2011
447
2010
630
2009
472
2008
523
Web Counters
Website Visitors
Since
July 16, 2008

Visitors Today
Apr 18, 2014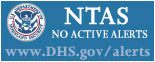 Always accepting new applications.
Visit us on Facebook !
---
HVWFD Upcoming Events
Congrats to All Award Recipients at This Year's Awards Banquet!

Member Emma Thompson, March 30

A huge congratulations goes out to all award recipients at this year's annual awards banquet. This year's recipients have gone above and beyond expectations. Thank you to all of those who attended. See you next year!

Firefighter of the Year: Michael Deniger

Haz-Mat Award: Thomas Rousseau

Russeau Rookie of the Year: Michael Fox

Napper Dedicated Service Awards: Keith Williams

Special Service Award: Hope ... (Full Story & Photos)

Winter Driving Tips

Captain Justin Lee, December 18

Winter can be a dangerous time on New England Roads! Here a few tip from VFIS to stay safe while driving this winter! Click on the link below for a larger copy of the tips! ... (Full Story & Photos)

Congratulations to Michael Tanzi and Heather!

Member Emma Thompson, November 25

We are pleased to announce that this past weekend, firefighter Mike Tanzi married his wife Heather. From all of us at the Hope Valley-Wyoming Fire Company, we wish the two of them the best of luck! Congrats Mike and Heather!!... (Full Story & Photos)

Annual Holiday Bazaar

Deputy Chief Jason Caswell, November 17

The HVWFD Auxiliary will be hosting their annual Holiday Bazaar on Saturday, November 30, 2013 9 am to 3 pm

Held at the Hope Valley Grange, 1116 Main Street, Hope Valley, Next to Dow Field

**Prizes, Homemade Jewelry, Wine Charms, Fabrics, Avon, Herbal Soaps, Christmas items, and so much more ** ... (Full Story & Photos)

Change your clocks, Change you batteries

Deputy Chief Jason Caswell, November 02

The Hope Valley Wyoming Fire District would like to remind everyone that when we change our clocks back on November 2nd, don't forget to change the batteries in your smoke and CO detectors. Studies have shown that two-thirds of fire-related deaths in America are related to homes without smoke detectors or with non-functioning smoke detectors. Please take this important step in protecting yourselves ... (Full Story & Photos)

---
What if nobody answered the call ?

Your feedback is important to us! Feel free to sign the guestbook.
This institution is an Equal Opportunity Employer
TDD# 1-800-745-5555