Responses
~2016~
Jan
32
Feb
62
Mar
42
Apr
30
May
Jun
Jul
Aug
Sep
Oct
Nov
Dec
Total
166
Past Responses
2015
415
2014
442
2013
481
2012
466
2011
447
2010
630
2009
472
2008
523
Web Counters
Website Visitors
Since
July 16, 2008

Visitors Today
Apr 28, 2016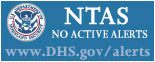 Volunteers Needed!!!
Stop by any Tuesday at 9am or 7pm to see what it means to be a Volunteer Firefighter!
Congratulations Devan & Katie

Lieutenant David Ahrens, April 25

Everyone at the Hope Valley Wyoming Fire Department would like to congratulate Firefighter Devan Heroux and Wife Katie on the birth of their daughter Isabella. 6lbs 9oz, 19" long... (Full Story)




Change Your Clocks - Change Your Batteries

Chief Justin Lee, March 14

The Hope Valley - Wyoming Fire District would like to remind everyone that when we change our clocks Forward on March 13th, don't forget to change the batteries in your smoke and CO detectors. Studies have shown that two-thirds of fire-related deaths in America are related to homes without smoke detectors or with non-functioning smoke detectors. Please take this important step in protecting yourselves ... (Full Story & Photos)


Hope Valley Responds to Structure Fire

Chief Justin Lee, January 20

On 1/19/16 at approximately 5:00 pm the Hope Valley-Wyoming Fire District responded mutual aid to a reported structure fire in Richmond-Carolina Fire District. First arriving RCFD units on scene at the Carolina Nooseneck Road house reported heavy fire with all occupants out of the building. Fire crews from Hope Valley remained on scene until approximately 9:00pm not only battling the fire, but extremely ... (Full Story & Photos)



Picture from Grace White/The Westerly Sun


Charter Review Committee

Chief Justin Lee, December 18

Update: Please reply by January 20th, 2016

We are looking for four (4) citizens to work with the Hope Valley/Wyoming Fire District Board Members to form a committee to review and make changes to our current Charter. The meetings will be held at the Hope Valley/Wyoming Fire District located at 996 Main Street, Hope Valley, RI 02832 and will commence in the new year, time and dates of the meetings ... (Full Story & Photos)

Depot Square Tree Lighting

Chief Justin Lee, November 24

On Sunday November 29th at 5pm there will be a community tree lighting at Depot Square Park. Following the tree lighting traditional carols will be sung! Light refreshments will follow in the Hope Valley Fire Department. Please come join our village community in our first ever tree lighting! ... (Full Story & Photos)

---
What if nobody answered the call ?

Your feedback is important to us! Feel free to sign the guestbook.
This institution is an Equal Opportunity Employer
TDD# 1-800-745-5555